Ready to perform at your best?
Unlock the secrets of elite performers and athletes to achieve the results and find the fulfillment you deserve.
Your coach is waiting. Explore our full menu of options and find the perfect coaching package for you.
WHO ARE OUR CLIENTS?
We Work With Some
of the Very Best
"Paul is a fantastic coach. He asks questions to get to the root of your fears. He will push your limits and get you outside your comfort zone to achieve amazing results. I look forward to continuing our adventure together as he helps me create more success."
- Jason Nichols
"He has a way of making me hold myself accountable. My business has improved, and I'm confident it will continue to do so, with him helping me push myself."
- Tori Sacco
"I kept making excuse after excuse on why I hadn't progressed and sitting down with Paul on a regular basis has really opened my eyes to new and better ways of doing things. With his coaching I have already started reaping the benefits and am beyond excited to continue working with Paul for my own personal growth and the growth of my business."
- Dan Garrison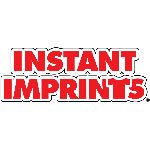 Join the Business Secrets Club