Strategically Implemented

Business Made Simple with Story Brand
Story is the most powerful tool for compelling the human mind. Empower and inspire your life, team, and brand message using story.
We Use The Power of Story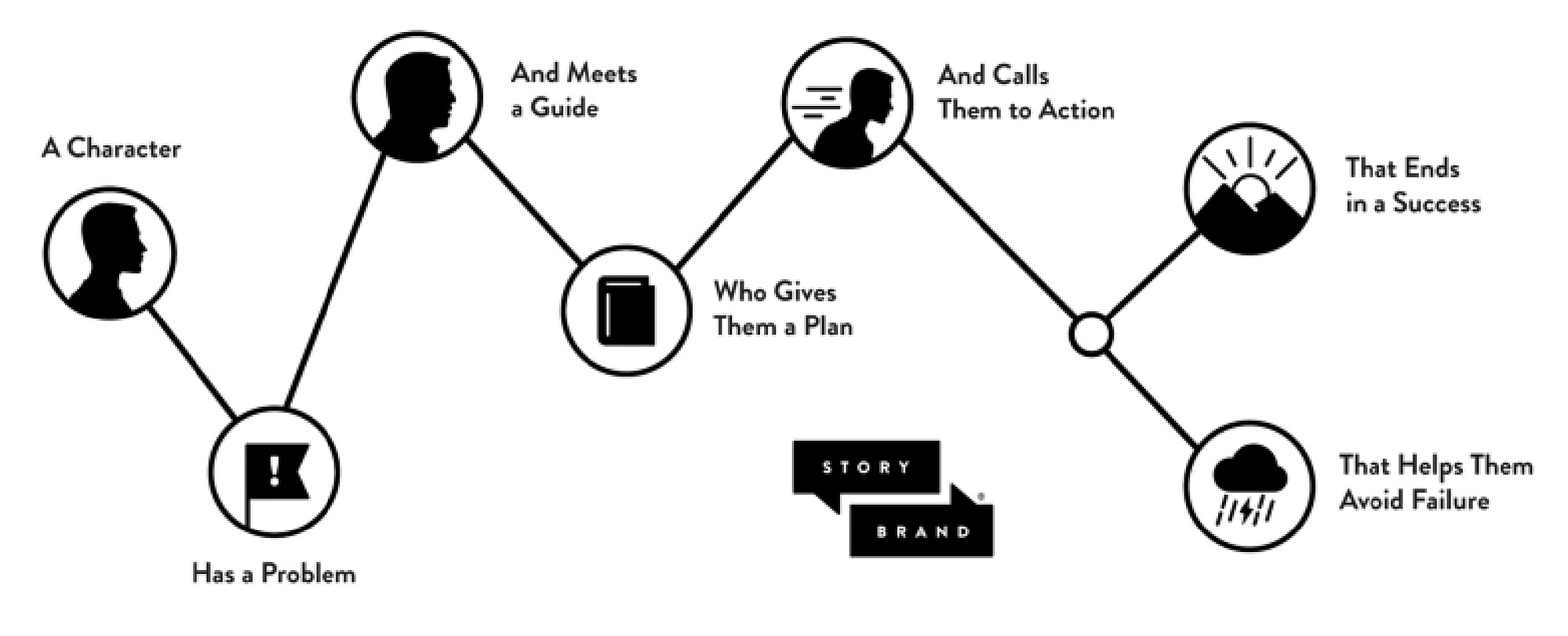 We implement the StoryBrand Framework to help our clients perform at their best and communicate clearly with their teams and their customers.
The human mind CRAVES story.
Stories make us pay attention and create lasting memories. Our survival has long depended on memorizing stories since before there was written language! Good leadership and marketing are both exercises in memorization. What if you can communicate in a way that inspires people to remember your ideas and take action to make them happen?
Today we are distracted by default, so you're in constant competition for attention with more noise than ever. You need to communicate and lead in a clear way to invite your customers and team into a story. The movie industry leverages story to hold your undivided attention for hours (and make 42.5 Billion Dollars in 2019 alone). With our help, you can use the same formula to market your ideas and products.
StoryBrand has been proven to work for every kind of business in all industries. Lenders, Attorneys, Commissioned sales, Tech Startups, SaaS (Software as a Service), Non-Profits, Multi-National billion-dollar brands and Mom and Pop shops in both the B2C and B2B realms.
Certified


StoryBrand Guides
Do you want to clarify you message, and need to get it right? It can be a real challenge finding the right message when you are so close to your business. How will you know you've done it right? Hire a guide that's helped hundreds of brands tell the right story!
Having completed the StoryBrand Certification on clarify your message and been trained by Donald Miller and the StoryBrand team, we are well equipped to be your guide!
Want to learn more about the StoryBrand Marketing Framework?
Buy the book that will change how you talk about your life and business forever.
New York Times bestselling author Donald Miller uses the seven universal elements of powerful stories to teach readers how to dramatically improve how they connect with customers and grow their businesses. Now you can easily leverage the power of story to empower your brand.
No time to read? No worries…
Book your Free StoryBrand Intro Session!
We will walk you through the basics and audit your current website and marketing collateral to show you easy changes you can make for free
Confusion about your message is costing you clients. Start telling the right story.